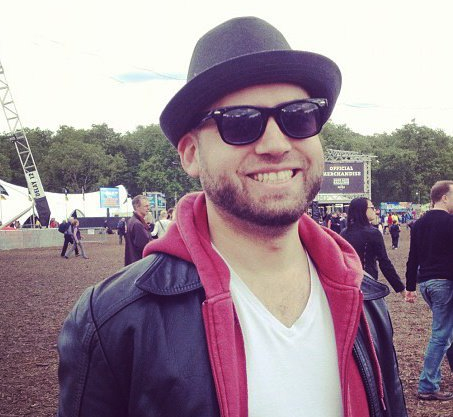 I am a Director and Editor with over 15 years experience.
I specialise in filming and editing anything with music, cookery or travel. These are the 3 things I love more than almost anything in the world and I communicate that through my work with a passion. I am obsessed with slow-mo, symmetry, and timing visuals to music.
Recently I have directed films for some of the world's biggest brands, including Sprite, Amazon, Sony, Petits Filous, Maybelline, Amoy, Orange, Elastoplast, WaterAid, Relentless, Heinz and Nivea Men. Broadcast credits include The Indestructibles, MTV's Top 20 OMG! Moments, Hairy Bikers Cookbook, Long Way Down, This is N-Dubz, Most Haunted and Desperate Scousewives.
Back in 2006 I directed one of the very first ever YouTube series', a USA music tour called 'Unlit: The State We're In'. For 2 months I drove from New York to LA with a musician, filming house party gigs, editing and uploading episodes to Youtube, gathering millions of followers as we travelled. It ended up on the BBC and sponsored by Orange.
After that, I got the music bug; Directing, filming and editing documentaries, promos, tour docs, TV commercials and live shows.
In my spare time I was a music journalist and a DJ, I got to meet some pretty decent musicians. Once upon a time, I even got to DJ for Morrissey, who described my setlist as "Rather good".
In addition to music, I worked on some fun TV shows. I got to travel the world with the Hairy Bikers, rode with Ewan McGregor and Charley Boorman on Long Way Down, scared myself sh**less working on Most Haunted, and dabbled in constructed reality with Desperate Scousewives.
For the past few years I have specialised in producing, directing and editing Online Content for brands such as Coca Cola, Sainsbury's, Hotel Chocolat, Amazon, Sony and Relentless.
I am ready to take on bigger and bolder projects, bring it on.